I love a good party. I could even say that throwing parties is one of my guilty pleasures. However, I know that a good party can cost a considerable amount of money. I overtime came up with some tips on how to save and make good use of all the things you already own but still host a party that looks like one from a dreamland. Plus, any decorations or references of the 70's just scream summer. A well-organized Bohemian party can be held anytime from early spring until the winter chill takes over the land. It attracts summer during the wake of spring and reminisces its warmth well through autumn.
1. Party vibes start with well-chosen music.
I think that there is little to go wrong if you go with an acoustic guitarist or a playlist that represents the era well. Having live music, however, gives the party a more interactive feel. There might be a friend of yours who is good at playing, while we pretty much all know how to sing when the company and the timing are right.
2. Pair the tunes with the decorations that bring the place where your party is being held up a notch.
Outdoors is great as you can mount the table and chairs underneath a tree or set picnic blankets to the ground. If you're organizing it at an indoor place, make good use of plants or even invite your friends to bring some plants with them to set the tone. Then, decorate the greenery with twinkle lights and ask your friends to each write you a note and display them hanging like ornaments from the branches (or bigger leaves).
Having a tepee is also a great Bohemian trend when this is possible. Even use tree branches and old beddings to create small hiding places for private conversations.
One of my favorite tricks is to have a polaroid camera handy and make guests take photos of themselves which you can later showcase. After all, parties are made for creating fun memories, right? Polaroid sheets can be expensive, but ask your friends to buy them collectively as a party-warming gift. They will later come to good use when you'll be able to save those captured memories for a lifetime.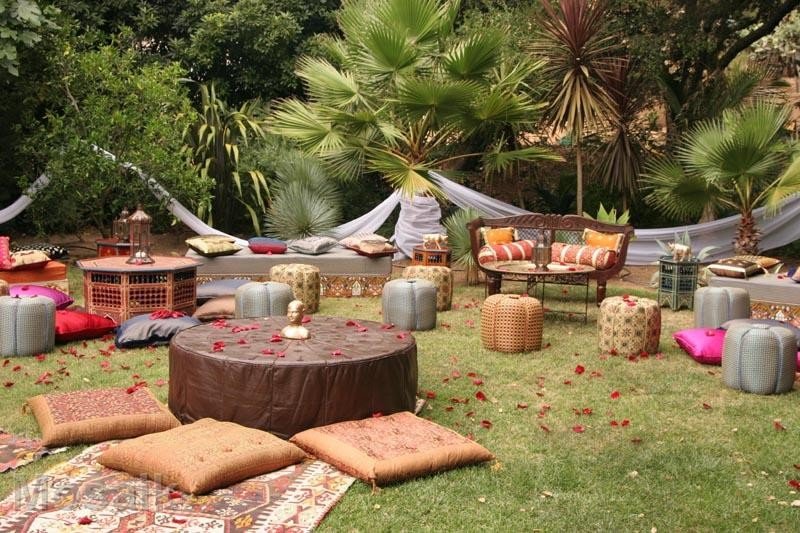 3. Make the best of what nature offers you.
So, summer months are perfect from the standpoint that most of the fruits and vegetables are in season. It is easy to grab them straight from the tree or even press into delicious smoothies. You could previously freeze them into mouthwatering cooling popsicles or simply place them around as if you would have an all-inclusive fruit bar. But that doesn't mean you should shy away from organizing a Bohemian get-together during any other time of the year. Just make sure you use the help of nature to your advantage. A warm chestnut on a chilly winter evening paired with a cup of hot cocoa is just as welcome to make you feel cozy at any party.


4. There is obviously a huge range of reasons for which you have chosen to throw a party in the first place.
I particularly enjoy casual vibes surrounding any of the affairs. Being a health nut pretty much all my life, I also don't like the not-so-cool lethargic feeling that partying leaves on me. Therefore, I enjoy adding elements of a workout to the picnic table. It can be a simple jump rope, an aerial hammock or chalk to draw hopscotch on the ground. Not to underestimate brain activity, board games are also a great way to entertain a group of people.


5. Adding a charity element to the mix always elevates the spirits.
Make them invest tiny amounts of money and donate the earnings to the charity of your choice. Different ways of incorporating the same intention are to have guests bring used clothing or items of food that you later take to a local youth home. You could even give those items an up-do by organizing a small DIY workshop area. It is a bonding experience with your friends with a good cause in mind. People in need have always greeted any acts of this kind. I'm positive they will in your area, too.
So, whether it is a birthday, a kid's party, or a simple hangout to watch a movie under the stars together with your friends that you are attempting to organize, I hope these tips will spark some inspiration. You definitely don't need to spend a considerable amount of money to have a great time. You can even dress up in your yoga leggings and burn some calories while you prepare, because why not multitask? At the end of the day, memories are usually made by people, not places and things.